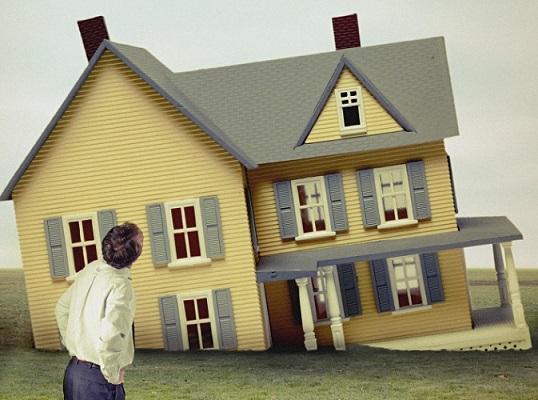 I recently experienced a frustrating — but ultimately eye-opening and heart-opening — situation with a company I'd contracted to do some work around my house. The situation was that they never showed up and never returned my calls…even after they'd been paid for the work.
Because they're a reputable company, I wasn't worried that they'd split the country with the money I'd already paid (a relatively small amount, fortunately); I was more just confused. I couldn't help wondering: Didn't they want the work?  Didn't they want the rest of the money I would've paid them (if they would actually show up and do the job)? And, if this is their S.O.P., how do they stay in business?
After weeks of unanswered calls and unreturned voicemail messages, I managed to get ahold of the company's owner, who assured me that a worker would be there in two days. I was hopeful but not optimistic, based on the company's track record…and the fact that the owner was noticeably slurring her words on the phone.  I figured that her lack of responsiveness might have been because she was drunk or on drugs. But, regardless of the cause, at least we now had a verbal agreement and an appointment. (In theory.)
Anyway, two days came and went. No show. No word. No luck.
I can't say that I was shocked, but I can say that I was livid. As I prepared to call once again, I had a few choice words in mind. When I reached her voicemail, though, I somehow managed to bite my tongue and reiterate the situation as politely but firmly as possible, urging her to call me back and rectify the matter as soon as possible.
Long story short: the very next day, a worker showed up and took care of everything.
But that wasn't the eye-opening and heart-opening part of the situation. That happened when I asked the worker about the owner. Is she okay? He told me that, no, she's not okay — she has a medical condition so severe that just a few months ago, she was pronounced medically dead…but was resuscitated (and managed not only to leave the hospital but resume work). He said that she's very proud and doesn't tell people about her condition and doesn't like for it to keep her down. She's tried her best to keep going, business as usual, despite her condition and the ongoing treatment for it.
Well, I put two and two together and figured that this was the reason for her slurred words, her very delayed response, and the confusion about appointments — presumably, side effects of the treatment.
In light of this new information, I was extremely glad that I bit my tongue and didn't leave her a rude voicemail message (such as the one that I'd been mentally rehearsing). I would have felt even worse about her condition once I found out. And I would've felt like a jerk!
As it was, the experience did serve to remind me to give people the benefit of the doubt. After all, you don't ever know what they're going through on their end, regardless of how it looks from your perspective. And it reminded me to be sympathetic of others' situations, even if — or especially because — you probably don't know the whole story.
Fortunately, the woman is in the clear for now and seems to be on the mend. I'm praying that it won't be too long before she has a clean bill of health.
As for me, hopefully I won't find myself in a similar situation again. But if I do, next time around I'll do more than just bite my tongue — I'll open my heart.