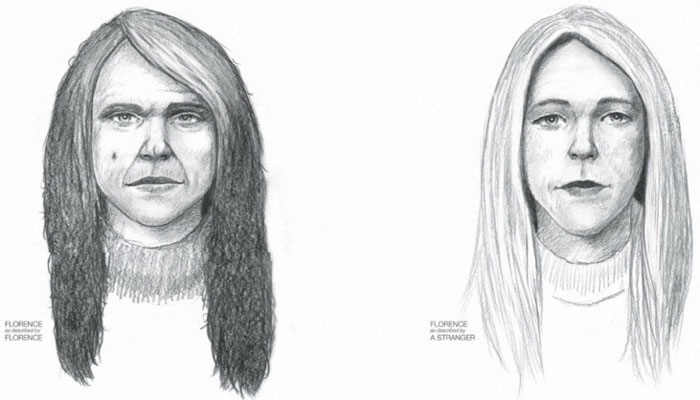 The Lie of Self-Criticism…and the Truth of Self-Love
Have you ever seen the Dove Soap commercials where a police artist sketches women based on verbal descriptions?
The artist (who doesn't see the women) makes two sets of drawings: the first set is based on each woman describing herself; the second set is based on other women's descriptions of them. The differences are staggering: The drawings based on others' descriptions show beautiful women, while the drawings based on self-descriptions are ugly—almost deformed—with every so-called flaw grotesquely magnified.
This experiment illustrates (quite literally!) the extent to which many people suffer from poor self-image—an issue that can affect their confidence, their choice of career and mates, their happiness and emotional well-being (or lack thereof), and nearly every aspect of their lives.
More Than Skin Deep
These pictures merely touch upon the surface of this issue (again, quite literally). The aspects of self-perception that can't be drawn run much deeper. How many people are walking around thinking that they're ugly on the inside—that they're stupid or hopelessly untalented or just plain bad?
It's detrimental enough to think that you're not good looking, but what if you think you're not a good person—can you imagine the implications of that? Can you imagine thinking that there's not merely something wrong with your eyes or your nose, but something wrong with you—with who you are as a human being?
The implications become even more disheartening when you consider that self-perception is generally a self-fulfilling prophecy. If you believe that you're ugly (on the inside or outside), stupid, bad, or worthless—that you're somehow "less than"—your experiences will reflect these beliefs. You'll settle for less, because it's what you think you're worth. You'll tolerate treatment that's a far cry from the love you deserve. You'll deprive the world—and yourself—of the beautiful gifts you might have shared…if only you'd had the self-esteem to believe in your inherent value, goodness, and beauty.
Poor self-image definitely doesn't serve you or the world at large. It doesn't allow you to reach your full potential, to let your radiant self shine, and to feel good. But that's only half the problem with it. The more immediately striking part about poor self-image—the part that's so clearly shown by the Dove commercial's pictures—is this:
It's simply not accurate!
The women's self-critical perception is enormously skewed. It's not the truth of who they are.  It's not even close.
It's a lie!
The picture of yourself as ugly (in any sense) isn't an accurate reflection of who you truly are. It simply doesn't stand up to the light of a reality check. The truth of who you are is NOT the image presented when you see yourself through a lens of self-criticism. The truth of who you are is the person seen through the eyes of Love.
Seen through the eyes of Love, you are beautiful—inside and out!
This isn't just esteem-boosting positive thinking—this is accurate! It's not seeing yourself through rose-colored glasses; it's seeing yourself as you truly are.
This is reality. This is the truth. You ARE beautiful—inside and out!
Think back to the police sketch artist: His job isn't to create works of art, to show the women (or "suspects") in the most flattering light, or to boost people's self-esteem. No, he's merely trying to create an accurate depiction of someone based on verbal descriptions. And descriptions that focus on perceived flaws don't lead to accurate sketches—they lead to distorted pictures that bear little or no resemblance to the actual people.
Because these self-critical perceptions simply aren't true.
So, on top of all the benefits of a loving self-perception, perhaps the biggest reason to see yourself through the eyes of Love is because they see you for who you truly are: beautiful, good, and infinitely worthy of love.
…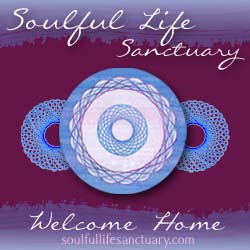 P.S. If you'd like to practice seeing yourself through the eyes of Love, check out my new ecourse, Celebrating You! It's a self-paced course, but throughout the month of May, we'll be taking it together and discussing it in the Soulful Life Sanctuary — where it's FREE to all members!
The course includes 4 weekly workbooks, 8 videos, 2 audio meditations, 3 bonus articles, and dozens of uplifting games—all designed to help you see yourself as the beautiful, worthy, and loving person you truly are!
Click here to learn more about Celebrating You.
Click here to learn more about the Soulful Life Sanctuary — where you'll have access to Celebrating You, all my other courses, and lots more! Membership starts at just $19.95!
Hope to see you at your party!