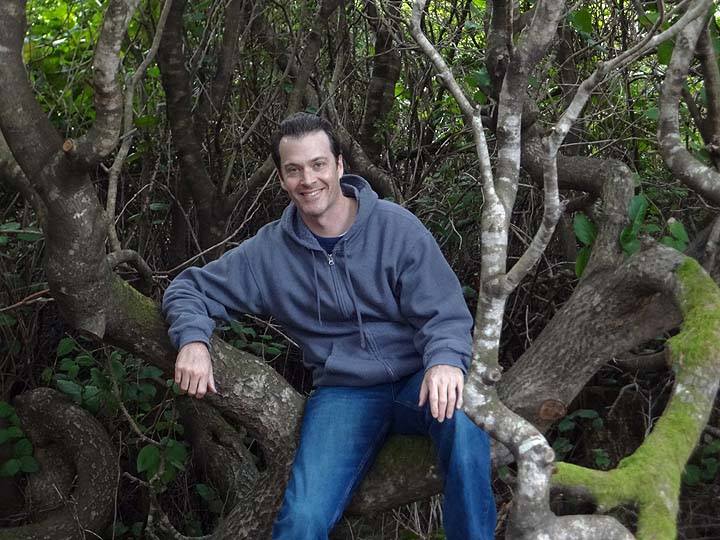 About the Blog
Halfway up the Mountain is all about personal growth, reflection, and fun!
It's a blog for people like you and me, who've come a long way in our lives—we've experienced a lot, learned some hard lessons (and maybe some easy ones, too), and we've grown as people. But we're still a long way from the "top of the mountain"—where we've got it all figured out and our lives are perfect.
But I strongly believe that, even though we're still learning and growing, we do have a lot to share right now. And that's what this blog's all about—not being perfect or enlightened, preaching from the mountaintop, or even teaching—but sharing our journey, wherever we are.
I used to think I had to be a world-class expert before I wrote or published anything, but now I feel it's far more important just to be where you are and share that. So that's what I'll do here–share wherever I am, what's going on in my head or in my life. It might be deep or it might be ridiculous (or maybe both), but I'll always try to offer some helpful perspectives or new ideas, and hopefully inspire you to enjoy your life even a little bit more than you already do.
I hope you'll stay awhile, check out some posts and the rest of the site, and maybe leave a comment–I'd love to hear your thoughts! I also hope you'll subscribe to have new posts emailed to you. It's totally free, and you get an awesome gift just for signing up: the ebook, Transitions: 50 Prompts to Help Guide You Through Life's Changes—a book of questions and exercises that help you learn from your past and present, and create the fantastic future you deserve!
Click here to sign up and receive your free ebook.
Enjoy the blog, sign up for your free gift, and remember that, however far you've come in your journey, be where you are—and enjoy every step of the way. Thanks for sharing the journey.
About Me (Dan Teck)
The Journey
I've been involved in personal growth and spirituality for over 25 years—studying, experiencing, and (sometimes) teaching a wide variety of paths and practices.
These interests—fed during my teen years by writers such as Richard Bach, Kahlil Gibran, and Joseph Campbell—grew during my college years and beyond.
My B.A. in Religious Studies from Vassar College included classes in the U.S. and India, where I spent almost a year traveling, studying, and visiting holy sites and ashrams. (Yes, including the one from Eat Pray Love. Yes, I got up to chant at 4 a.m. No, I didn't convert or become a disciple. But, yes, it did broaden my appreciation for different spiritual paths.)
After college, I spent five years co-managing The New Age Center in Nyack, NY, where I ran the bookstore and helped organize hundreds of workshops, introducing me to a wider range of spiritual practices than I ever knew existed. I also read as many of the books as I could and took numerous classes, including ongoing meditation groups and a five-year "black-sash" program in t'ai chi.
For the past decade, I've combined my interest in spirituality with my love of writing—authoring books, journals, screenplays, ecourses, and now a blog! I've taken classes in Fiction, Nonfiction, and Screenwriting; and I received an M.F.A. in Creative Writing from Mills College in 2009.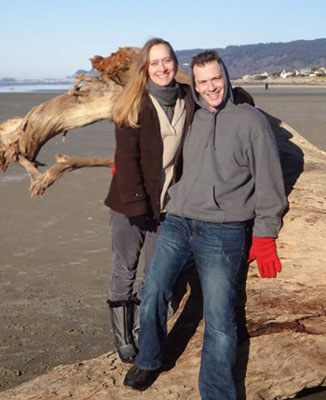 The Present
I live with my best friend/soulmate/wife, Jodi Chapman.
In addition to writing blogs, Jodi and I are co-creators of the 365 Book Series, which includes the Amazon #1 bestsellers 365 Ways to Connect with Your Soul, 365 Moments of Grace, 365 Life Shifts, Goodness Abounds,  and 365 Soulful Messages.
We're also co-authors of Soulful Journals—books of questions and writing prompts that inspire you to live your best life. We currently have 16 titles, on topics ranging from the Law of Attraction and gratitude to relationships and life transitions.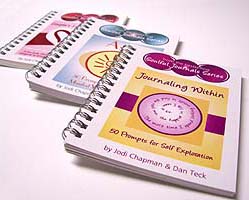 When I'm not writing (or reading), I enjoy spending time with Jodi and our sweet kitty, Biddle, obsessing about the NY Yankees way more than is healthy, and listening to/playing music. (I have a weird "parlor trick" where if you give me the names of two singers or bands, I can usually play a song by one in the style of the other. I've uploaded a few examples onto YouTube [which you can find by searching "crossies by Dan Teck"]. Although they have yet to go viral, I'm having fun…and hopefully providing a laugh to the occasional viewer with a silly streak and too much time on their hands.)
I'm so grateful that I get to share this space with you, and I'm so glad that you're here to join in the fun!
Blessings and Gratitude,
Dan